Indian art has a long and varied history that reflects the subcontinent's cultural, social, and historical development. Indian art is well known for its complex symbolism and vivid colors, but it also embraces the potent legacy of realism. With rigorous attention to detail, anatomical accuracy, and profound knowledge of human emotions, realism in Indian art captures the essence of life. This article examines the relevance and development of realism in Indian art, tracing its history, influential figures, and effects on the field.
The Origins of Realism
The origins of realism in Indian art may be found in antiquity, and this is especially true of works from the Mauryan and Gupta eras. The architectural marvels of the Sanchi Stupa, Amaravati, and Ajanta Caves feature religious narratives, portraits of monarchs and commoners, and scenes from daily life. These pieces of art demonstrate an acute awareness of human shapes, expertly portraying the intricacies of faces, gestures, and postures.
Realism in Miniature Paintings
In the medieval era, miniature paintings became increasingly popular as a scaled-down version of realism. Different schools of artists, including Rajasthani, Pahari, and Mughal artists, excelled at rendering topics with an astounding amount of detail. The splendor of religious and mythological narratives, the diversity of landscapes, and the richness of courtly life were all celebrated in miniature. They created a visual tapestry that immersed spectators in an enthralling environment by including a realistic representation of flora, animals, and architectural components.
The Bengal School and Realism
At the beginning of the 19th century, Indian art underwent a significant transformation, driven by the Bengal School of Art. To resurrect the essence of Indian art and infuse it with a genuine picture of nature and human emotions, this movement aspired to depart from the Western academic style. Abanindranath Tagore, Nandalal Bose, and Jamini Roy were among the artists who adopted an indigenous, more straightforward style, focusing more on the core of their subjects than their outward looks. Their creations honored the simple grace of rural existence, the dignity of the common man, and the spiritual core of Indian culture.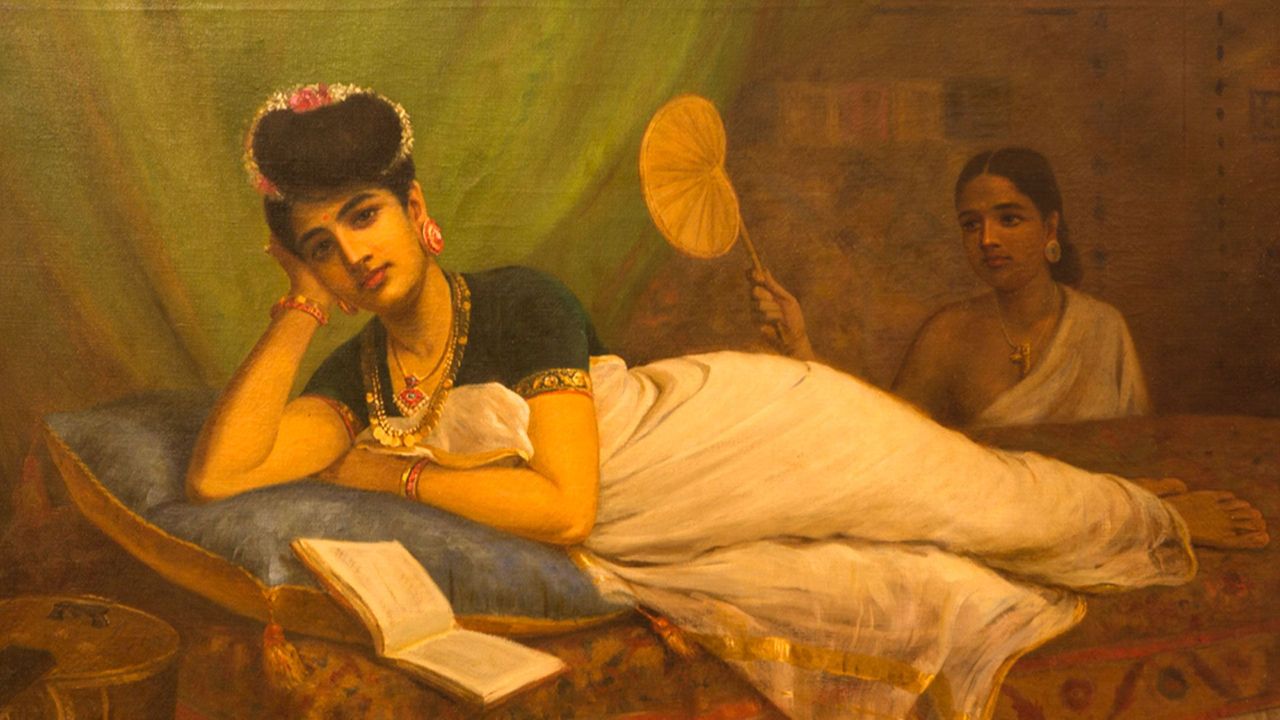 Realism and The Progressive Artists' Group
The Progressive Painters' Group, which included painters like F.N. Souza, M.F. Husain, and S.H. Raza, came into being in India during the post-independence era. This group worked to develop a contemporary aesthetic vocabulary that mixed elements of realism with novel forms and methods. Their artwork reflected the harsh facts of life, like poverty, political upheaval, and the difficulties of an India that was changing quickly. By using realism to depict the modern human situation, compelling visual commentary on societal issues was produced.
Contemporary Realism in Indian Art
Realism coexists successfully with a variety of other aesthetic styles in the current Indian art scene. Subodh Gupta, Bharti Kher, and Atul Dodiya are contemporary painters who have pushed the limits of realism by incorporating conceptual themes, social commentary, and personal storylines into their work. They look at topics like gender, identity, and globalization as well as issues with the environment, new technology, and cultural fusion. With strong visual effects, realism may address these concerns and engage viewers in a discussion about the society we live in.
The expertise of painters in capturing the essence of life and the human experience is demonstrated by realism, which is a significant part of Indian art. Realism has changed, adapted, and remained a potent tool for artists throughout time, from ancient sculptures to miniature paintings, from the work of the Bengal School to the Progressive Artists' Group and modern practitioners.
Please follow and like us: